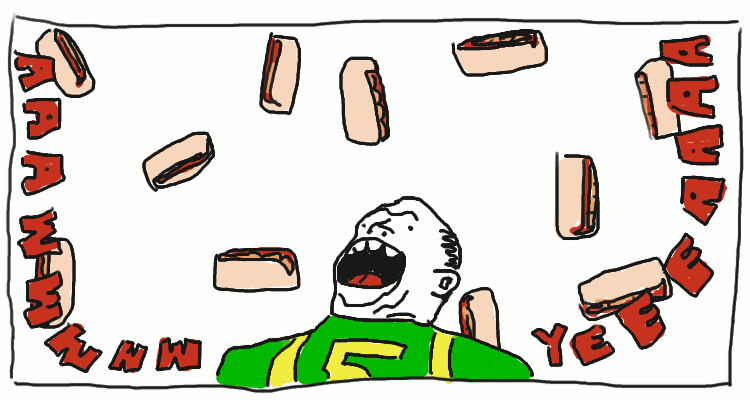 Recipe Comics! Also True Story Comics inasmuch as I've made this recipe before. Also, DAMN IT those animated panels are a pain in the ass to make! I like them when I'm done though. This comic is just in time for football season I think, though I don't know much about "sports." Still: are you ready to make some food for eating while watching FOOTBALL!!!
Also yes I know I messed up one frame of the animation, there's like a weird spot under the guy's neck. It's my hallmark! It wouldn't be a crashimation™ without one goof. Enjoy it, it is FREE OF CHARGE.
If you just moved out of your cave and this is the first thing you've ever seen on the web, here's the reference for the last panel.